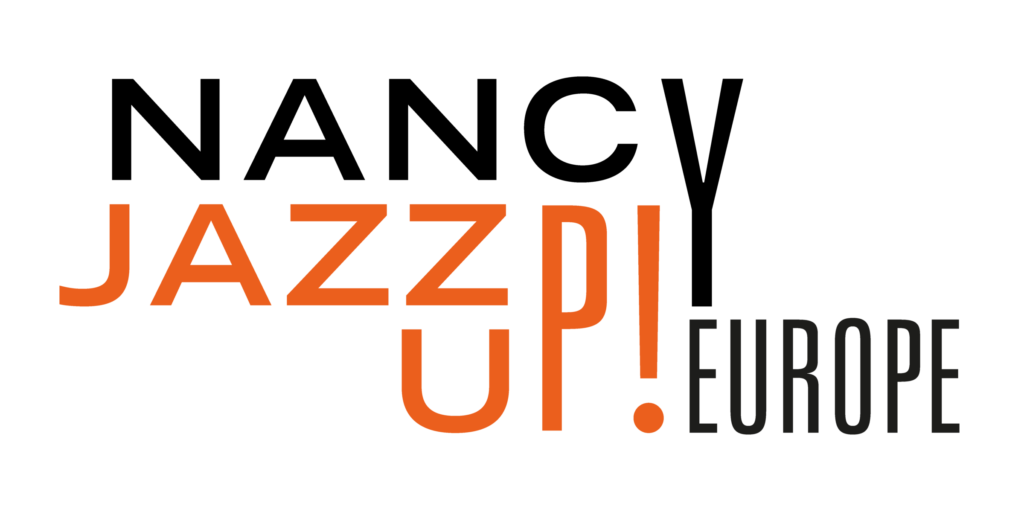 VERSION FRANÇAISE
First professional convention dedicated to the artists and professionals who make and support the new wave of jazz, this 'up tempo' you can dance which melt jazz with currents musics !
A new device developed by NJP in 2022, is the very first professional convention dedicated to the artists and professionals who make and support the new wave of jazz that has been emerging for a few years, catalysed in England and now spread throughout Europe.
We are talking about a specific category of jazz, an « up tempo » jazz that mixes jazz harmonies with sounds and rhythms from current music (hip hop, electronic music, rock, afrobeat or nu-soul). This musical trend is mainly represented by English and American artists who have become emblematic (e.g.Snarky Puppy), by labels (e.g. Bronswood Recordings) but also by places that have generated the meeting of families of musicians (e.g. Total Refreshment Center in London).
ECHT!, 2022 WINNERS
ECHT! is a band from Brussels that lies somewhere between electronic music, jazz and bass music. Since 2017, they have crystallized their innovative style and sound on the Brussels scene. Supported from the beginning by most of the international tastemakers such as Gilles Peterson, Lefto, or the label Teklife, they quickly climbed the ladder of the Jazz Fusion/Electronic scene by performing in festivals like North Sea Jazz, Jazz Midlheim, Eurosonic etc.
The release of their first album in 2021, INWANE, was a turning point in their development, announcing a long tour in most key places in Belgium and abroad. They released on June 3rd a limited edition of a single with 2 covers of Sophie and Objekt and are currently working on a new album.
Florent Jeunieaux : GUITAR / Martin Méreau : DRUM / Frederico Pecoraro : BASS / Dorian Dumont : PIANO – KEYBOARDS
VENUES
Nancy Jazz Up! Europe will take place in Nancy on Wednesday 5 and Thursday 6 October 2022. The concerts will take place at the Magic Mirrors, an amazing ephemeral venue located in the Parc de la Pépinière (heart of the festival), but also at the MJC Lillebonne,a former renaissance-style mansion located in the heart of the old town, 5 minutes from the park. The conferences will take place at the LEM, a small theatre also located in the old town, half way.
CONTENT & OBJECTIVES
This first convention is organised by and within the framework of the Nancy Jazz Pulsations 2022 program. You'll enjoy concerts, showcases, conferences, speed-meetings and masterclasses.
Indeed, we are convinced that this type of jazz interests a large public and that, above all, can be a formidable vector to bring new audiences (such electro and rap) towards jazz(s) but also can be an answer to other issues :
Supporting the artists's careers
Development of audiences (jazz and currents musics)
Answers to societal objectives with the use of common resources and a joint approach to strengthen, in cooperation, the values and positive impact of this musical current
Download the program
CONCERTS & SHOWCASES
Wednesday 5th October
MJC LILLEBONNE
4:30 pm – RODOLPHE LAURETTA « KREOLIA » (FR)
5:40 pm- ECHT! (BE)
7:20 pm – WERKHA (UK)
MAGIC MIRRORS
8:00 pm – NCY MILKY BAND (Grand Est) + ISHKERO (FR) + LORD$ (FR) + MARINA TRENCH (FR) + DJs HYPERLAX b2b n30_SPCK (Grand Est)* – 10€ (single price) More informations

*as part of BMM Records's « Groove Dingueries Party » carte blanche
Thursday 6th October
MJC LILLEBONNE
4:30 pm – ROSIE FRATER-TAYLOR (UK)
5:40 pm – RAUL MONSALVE Y LOS FORAJIDOS (FR)
7:20 pm – GLASS MUSEUM (BE)
MAGIC MIRRORS / 8PM :  EMMA-JEAN THACKRAY (UK) + ASHLEY HENRY (UK) + DJ CHRIS DESP 12AM : LEFTO (BE) + PHOTONS (FR) – 12€ (reduced price) + 15€ (full price) More informations

CONVENTION
Wednesday 5th October :
M.A.I. SCHOOL
– 3:00 to 4:00 pm : Masterclass with Ashley Henry
LE LEM
– 2:30 to 4:00 pm : Dancefloor jazz 2022: what is it, where does it come from ?
With Emma Warren (Freelance journalist – UK), Davina Pobee (Brownswood Record – UK), Alex Dutilh (Radio France – FR) & Alexis Blondin (Church Of Sound – Total Refreshment Centre – Club Makossa – UK)
Thursday 6th October :
MAGIC MIRRORS
– 9:30 to 10:15 am : Breakfast Pitch for artists with professionnals
– 10:30 to 12:30 pm : Speed Meeting with the National French Music Center (by registration only)
With Sebastian Hecht (XJAZZ – DE) | Peer Steinwald (BUDDE MUSIC – DE) | Agnese Daverio (MUSIC WORKS INTERNATIONAL – UK) | | Denis Longhi (JAZZ RE:FOUND – IT) | Davina Pobee (BROWNSWOOD RECORDING – UK) | Marieke Meischke (SO WHAT'S NEXT – NL) | Clara Dhilly (KURATEDBY DOUR – BE) | Theodora Karakassi (PLISSKEN FESTIVAL – GR) | David Michaud (INSOMNIACS + CULLY JAZZ – CH) | Alexis Blondin (TOTAL REFRESHMENT CENTER – UK) 
LE LEM
– 2:30 to 4:00 pm : Mapping 'nu-jazz' in Europe : where are the global connections and how can we build on them?
With Emma Warren (Freelance journalist – UK) | Jean-Guillaume Selmer (KYUDO RECORDS, DUNOSE – FR) | Pascal Pilorget (GIANT STEPS – FR) | Thomas Bouet (QWEST TV – FR) | Denis Longhi (JAZZ:RE:FOUND – IT) |Damien Besançon (I SEE COLORS – FR) | Peer Steinwald (BUDDE MUSIC – DE) & MORE | Benjamin Tramaille (CLUB LOUKAVES – DE)
Discover the finalists
DISCOVER THE JURY MEMBERS
+
PACK PRO
To come as a professional, you will also benefit from special rates in the following hotels, partners of the festival :
Ibis Styles Nancy Centre Gare ***
Mercure Nancy Centre Gare ***
I BUY MY PROFESSIONAL ACCREDITATION
PARTNERS